Music for your inner child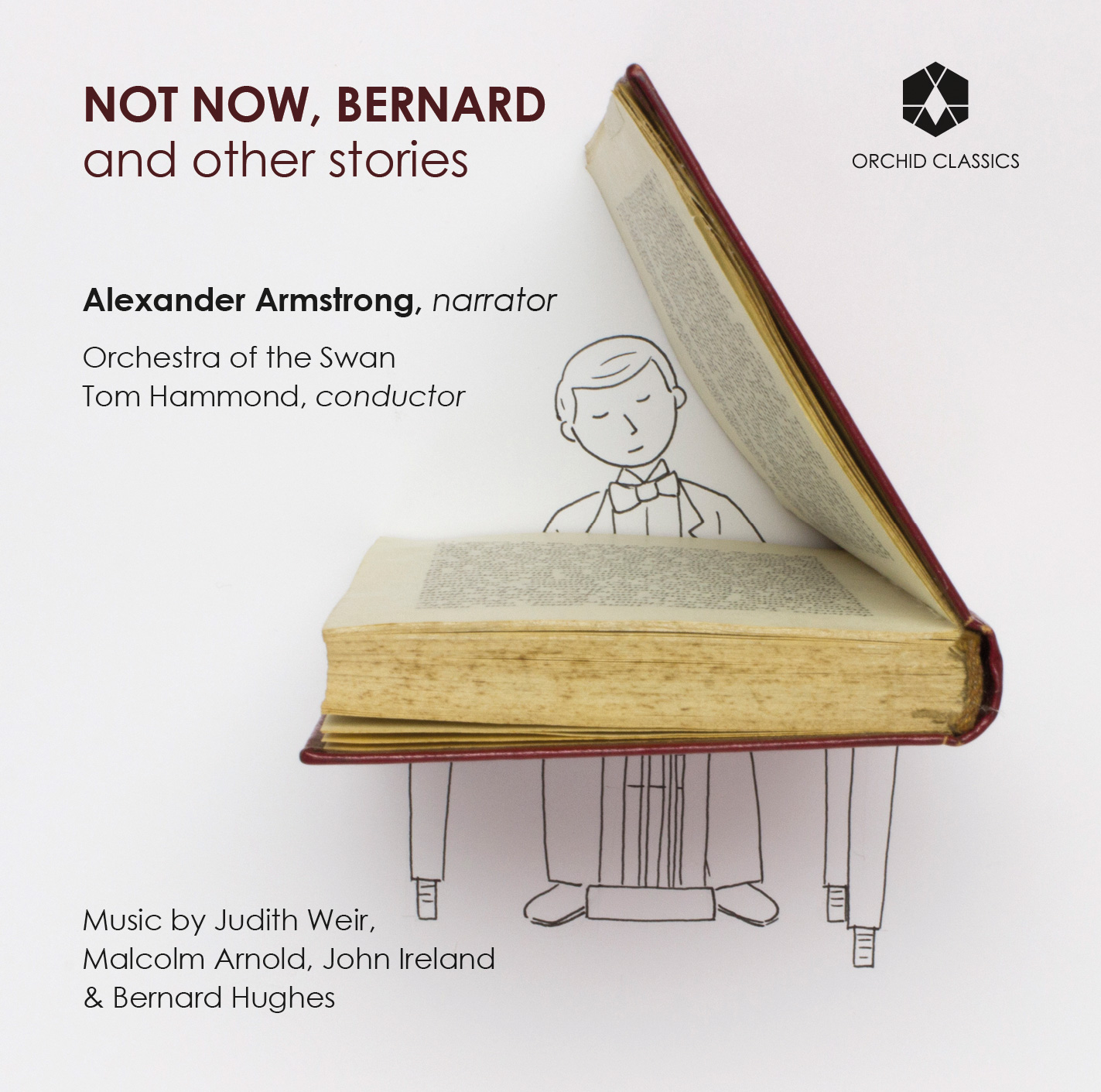 With the release of Not Now, Bernard and other stories coming on February 7th, we thought it was time to go behind the scenes and find out some more about the album.
Have a look, watch and listen below…..
About the album
Starring actor, broadcaster and comedian Alexander Armstrong as narrator, Not Now, Bernard and other stories is an irresistible album of world premiere recordings, which revels in the magical colours of childhood memories.
Classic children's stories are set alongside music by Judith Weir, Malcolm Arnold, John Ireland and Bernard Hughes.
Judith Weir herself was at the sessions, and it turned out Alexander Armstrong was quite a fan…..
'I'm delighted to be the narrator for this terrific album – the pieces are charming, the music quirky and captivating'
Alexander Armstrong
Judith Weir discusses her work Thread! which is featured on the new album
SPECIAL PRIZE DRAW FOR PRE-ORDERS OF THE NEW ALBUM...
We are pleased to announce a brilliant set of prizes which you can win simply by pre-ordering the album.
All you have to do is:
The winners will be drawn at random on February 6th and prizes include:
Four copies of the book Not Now, Bernard, signed by author David McKee and Alexander Armstrong
An original piece of artwork from The Knight Who Took All Day, as well as three copies of the book, all signed by the author James Mayhew
Signed copies of Bernard Hughes's recent album, I am the Song, featuring the BBC Singers
Good luck!
Listen to clips from the new album and pre-order your copy
Music for your inner child
To celebrate the release of Not Now, Bernard and other stories, Bernard Hughes has curated a lovely playlist for us, of music that is inspired by memories of childhood or perhaps that has a child-like way of looking at the world. To be enjoyed with or without children…
"Most people who write music stop at some point, and I just never stopped…"
Bernard Hughes takes part in the extremely popular Meet The Artist interview, over on crosseyedpianist
Conductor Tom Hammond appears on the Thoroughly Good Podcast